Authenticity In An Automated World: Surprising Guidance From Healthcare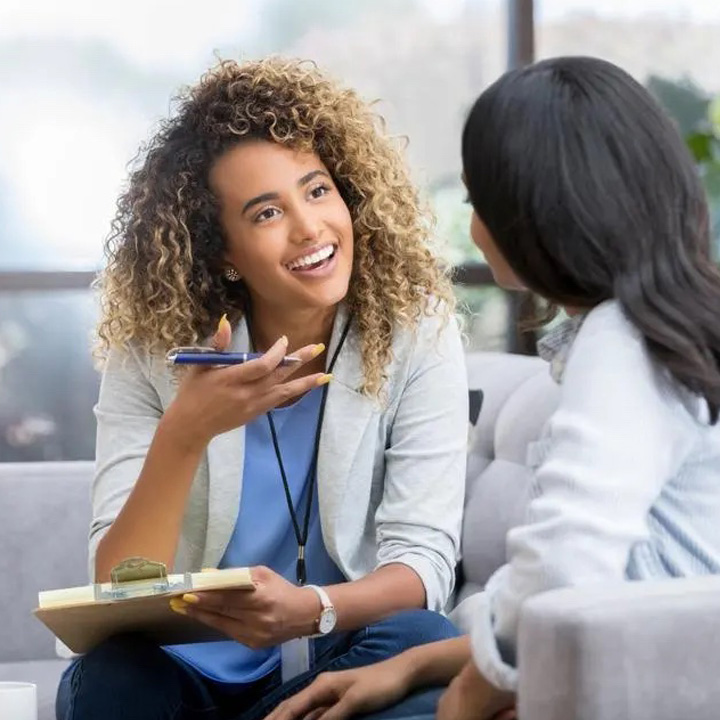 Published in Forbes
By: Cheryl Lubbert, Forbes Councils Member
When faced with online customer service "agents" who don't have real answers or solutions for specific problems, email responses that don't sound quite human and videos that could be deceptive altered deepfakes, consumers increasingly have questions about what is real.
In a world of growing automation and AI, it can be easy to forget that people are still looking for a personalized customer experience when they engage with brands.
Healthcare may not be the first field that springs to mind as a leader when looking for guideposts to connect with consumers, but consider this: There is nothing more personal than healthcare.
After 25 years working with a very special segment of consumers—patients—my company has developed reliable ways to connect people with the biopharmaceutical companies that create the medicines they rely on. Though our work in patient engagement is guided by regulatory requirements that don't apply to consumer brands, we've developed time-tested strategies for building personalized, high-touch relationships that can translate to any consumer business.
Why High-Touch?
"High-touch" refers to a hands-on, personalized approach to customer service. This is, increasingly, what consumers demand: 71% of consumers expect companies to deliver personalized interactions. And 76% percent get frustrated when this doesn't happen.
Many high-end brands excel at creating and maintaining high-touch personalized connections. But any business can use technology and a range of low-tech options, thoughtfully and strategically, to create their own high-touch relationships.
Those personalized thank-you notes that come from the artist/creator in the box with your latest Etsy purchase, timely birthday cards for you (or your pet!) or a text alert when your favorite high-demand flavor/style/size is back in stock are small things that can just make your day. Building high-touch connections means striving to give that feeling to your customers whenever possible.
Put simply, building strong customer relationships can drive loyalty, retention and referrals that have a direct, lasting impact on the performance and revenue of your business. According to Forrester, "Even small improvements in CX (customer experience) quality can reduce an enterprise's churn and increase its share of wallet, adding up to millions of dollars in revenue." And McKinsey notes, "Companies that excel at personalization generate 40% more revenue from those activities than average players."
Real People Rule
When it comes to building connections, some healthcare sectors have expertise to share. The takeaway: Consumers prefer to connect with real people. It's all about authenticity over impressions, and personal connections over automation, putting the "person" in personalization.
Health challenges are emotional, and we turn to trusted sources for information and support; often this is people we know or people facing the same challenges. A study we conducted this year confirmed this preference for biopharma: 81% of patients would "probably" or "definitely" participate in a disease-specific mentor program, connecting with other patients who have their condition. And 62% prefer to see real patients in pharma communications and advertising.
Forward-thinking biopharma companies are building longstanding networks of patients and caregivers throughout the development process and maintaining relationships with them for years. These healthcare consumers can interact with not only other patients, but also the companies themselves. In co-creation sessions and insight panels, they help design clinical trials, develop communications materials, provide real-world feedback on packaging, and more.
Patterns outside healthcare follow the same trends. Consumers want to hear from real people and people like them. In terms of who consumers look to as trusted sources, "recommendations from people they know" were cited as the most trusted channel for 89% of consumers according Nielsen.
As many brands are embracing social media influencers to carry the torch for their products, the people consumers trust is changing. According to a 2019 survey, 50% of Millennials say they trust influencers for product recommendations, compared to 38% who trust celebrities.
Sometimes a real person—even one they don't know—is what works best. Though automated systems like IVR and chatbots streamline your business, they can be very frustrating. Research shows that 36% of consumers prefer to wait to interact with a real human representative when seeking customer service, in spite of the availability of automated solutions. In fact, 83% of those who contact a company say they expect to interact with a real person immediately.
Our time is valuable, and navigating through myriad levels of automated phone options or spending our afternoon glued to a chat window are not how we want to spend our precious hours.
Real People + Your Brand = High-Touch Impact
My work with patients in biopharma and healthcare focuses on real people sharing information about their conditions and treatments, but the goal of providing access to real people can be applied in various ways to any consumer or B2B brand. Perception is reality, and finding ways to ensure your customers enjoy interacting with your company and feel your authenticity should be a top priority.
Here are some tips to consider to infuse authenticity into your customer experience:
Use technology to your advantage, but in a personal way. For example, tracking details about customers' preferences enables you to engage in a high-touch way by offering a custom discount for their favorite item on their birthday, reminders about events that may be of interest and new products that align with their tastes.
Open two-way communications. Provide a way for customers to share their wants and needs (and listen!). This can come at you from many directions, but be sure to pay attention to every channel and respond to comments on social channels and review sites.
Create a way for your customers to interact with each other. Whether it's open (and monitored) social media comments, live or virtual events, or a closed app or forum that you exclusively create, make it possible for your consumers to share their stories. This will encourage them to share their experiences in the wider world as well.
Engaged customers are the real experts when it comes to your product or service. They can share their experiences and preferences to guide development of new upgrades or offerings, no matter what you sell. And real people serving as the face of your company can be the addition to the high-touch strategy that solidifies your relationship with your customers—and their loyalty to your brand.