The Patient Voice: Industry and Advocates Speak in Harmony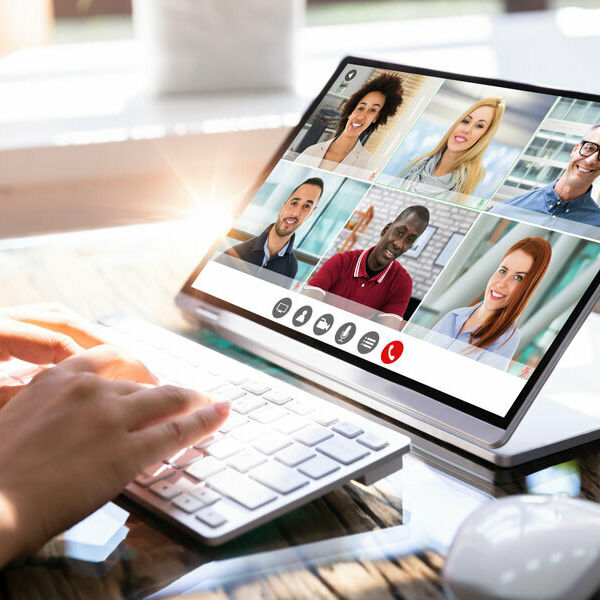 By: Jean McCoy
A generation ago, HIV/AIDS patients had to "Act Up" to be heard. A recent virtual summit shows how much has changed since the days of that pioneering patient advocacy group. At the Global Innovation in Patient Advocacy conference, one theme echoed throughout multiple presentations by patient advocates and industry representatives alike: it's important to listen to the patient voice throughout the entire drug development process. Companies around the globe are laser-focused on this imperative.
Durhane Wong Reiger, CEO of the Canadian Organization for Rare Disorders (CORD), kicked off the conference with her insights on engaging patients as partners in emerging healthcare environments. However, her message applies in more established biopharmaceutical commercial environments—and to research and development as well. She noted the contributions that patients can make in terms of identifying unmet needs, selecting relevant outcome measures, and analyzing study information.
It's critical to make sure that all those elements "fit in terms of the patient experience, because that's the only way, at the end of the day, that we'll have genuine uptake and return on investment," said Reiger, who also chairs Rare Diseases International and is vice chair of Asia Pacific Rare Disease International.
Thomas Bols, head of Government and Patient Advocacy for Europe, Middle East, Africa (EMEA) and Asia Pacific (APAC) at PTC Therapeutics, made a similar point in his presentation on sustaining patient relationships from pre-clinical through post-approval.
"The research and kind of questions we try to answer and the way clinical trials are set up will be improved, and be more relevant if you get input from patients," he said. "See what kind of benefits patients are looking for, target unmet needs with benefits to patients and companies. The evidence that comes out of a clinical trial is much better if you have worked with patients in the set-up."
"Patient engagement leads to better development programs with improved decision-making and better outcomes for patients," Anders Blaedel, senior director at Lundbeck, a global pharmaceutical company focused on brain health. How do you make it happen within an organization? Blaedel said that it begins with the "established baseline expectation that the patient is an equal stakeholder."
The importance of connecting—and communication
The second day of the conference began with the voice of a caregiver/advocate. Jaime Christmas, CEO of the New Zealand Amyloidosis Patients Association (NZPA) presented on ensuring better outcomes for patients and caregivers. She spoke as both an advocate and as a family caregiver, whose husband, Aubrey, lived with a diagnosis of hereditary ATTR amyloidosis for nine years before passing away recently. The mutation causes an unstable transthyretin (TTR) protein that is deposited as amyloid in different organs, causing cardiomyopathy, neuropathy and gastrointestinal symptoms. Christmas shared a deeply personal story of the emotional, logistical, financial and other challenges.
"We felt alone, we felt afraid of the future. We had four children," Christmas said, noting that her organization "was started out of desperation." They learned that treatments were available in the United States and Canada that weren't available in New Zealand. After forming NZPA in 2019, they were invited to attend a conference on the disease in Berlin.
"We met people with the same condition as Aubrey," she recalled. "And we met pharmaceutical people that opened our eyes to the fact that there really are people out there who want to help." Eventually, Aubrey gained access to a treatment that hadn't been available in New Zealand. Three amyloidosis trials have since come to New Zealand.
"We have done better, but we still can do better," she said. "Communication is really important—not just between me and industry, but fostered between industry, clinical investigators and advocates."
At Reverba, we understand the impact of bringing patient voices to the forefront. Over the last two decades, we've listened to and worked with thousands of patients and caregivers like Christmas, representing hundreds of therapeutic areas, including rare diseases and chronic health conditions. We have facilitated those dialogs compliantly. And we have witnessed how valuable it is to bridge the gap between patient stories and biopharmaceutical operations. Communication really is important to all stakeholders. 
If you're wondering how to start those conversations, or want more effective ways to bring the patient voice to your programs, contact Reverba.